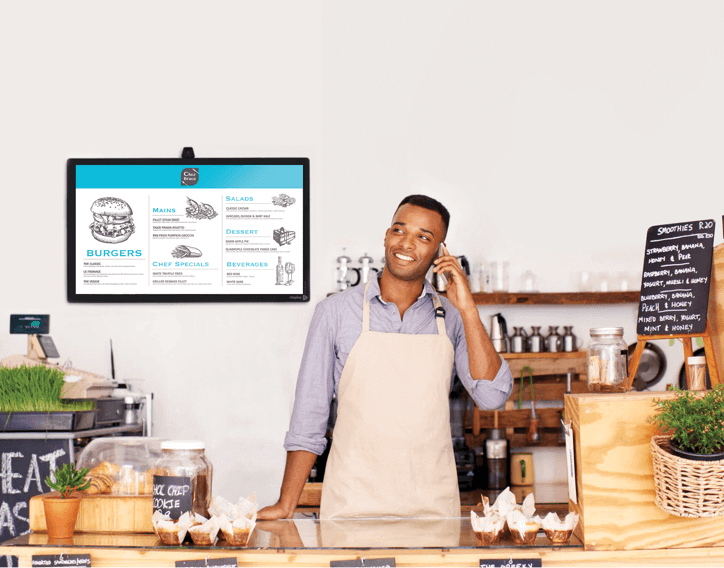 Digital Signage for Restaurants
Digital menu boards, entertainment, and advertising using digital signage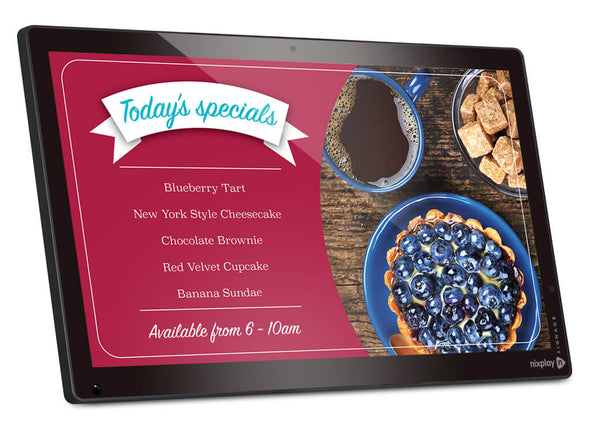 Highlight Your Latest Featured Menus or Specials
Use Nixplay Signage as a digital menu board with a unique mix of images or videos to showcase your menu or daily specials in a creative and appealing way, increasing customer interest. Schedule different digital menus to seamlessly update depending on the time and day.
Digital menu boards are also a great way to update customers if your popular food or drink is sold out or general FAQs, helping them think about what else to order and help set dining expectations for customers.
Entertain Diners, Enhance Ambiance with Videos and Music
Never forget that your customers are dining with you because of your unique dining experience. Display creative content, curated images, videos, and music to create a memorable dining experience and enhance your restaurant's ambiance.
Use Nixplay Signage to schedule a variety of relevant, videos, images, and featured specials for viewing at the right times and locations to enhance your dining experience and customer satisfaction.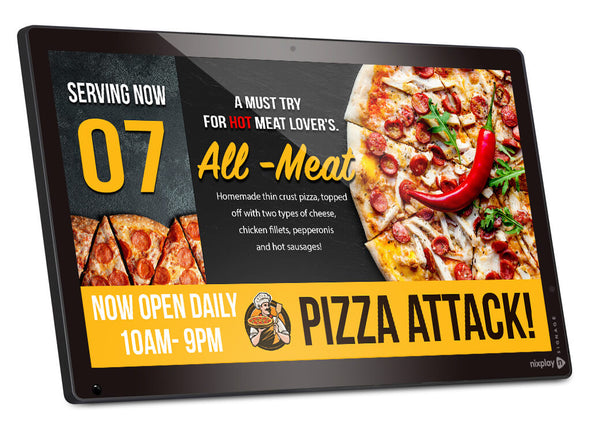 Promote Your Latest Specials, Discounts, or Local Businesses
Promote your restaurant's specials, discounts, and new menu items using Nixplay Signage. Make sure you add eye-catching, images and videos of your food and drinks to get customers interested in what you've got to offer and more. Use your digital signage to feature diners that have shared content using your restaurant's hashtag.
Your digital signage can also double as an advertising display for local partners and businesses. Sell advertising space across selected displays and then promote them to your diners at the right place, and at the right time.
Grow Your Company Culture, Develop Your Staff
Use digital signage to share your restaurant's culture with your customers to stand out and make it more relatable to your community. You could share profiles of your staff, community involvement, and your brand story for customers to get to better know your staff, how you contribute to the community, and what sets you apart from other restaurants. You can also share your staff's personal food or drink recommendations and why they love it.
At the same time, you can use digital signage to showcase your employee of the month, staff schedules to help with planning, and performance figures to make sure everyone is working towards the right direction or where there are opportunities to grow.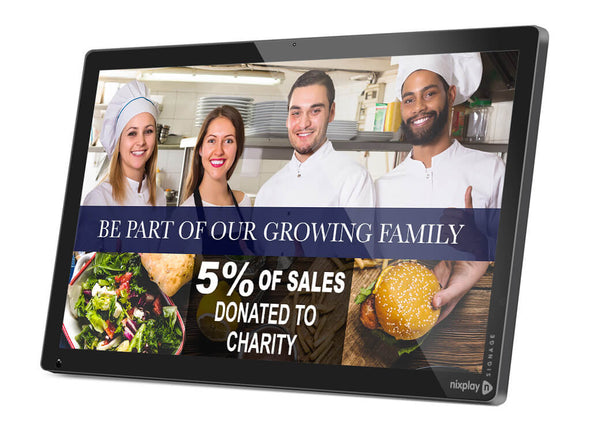 A Selection of Our Restaurant Clients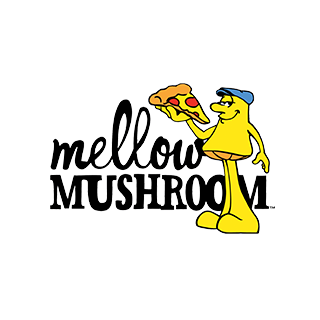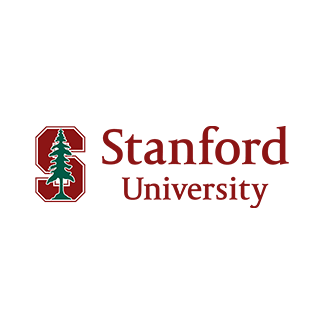 How it Works


OUT OF THE BOX
Our integrated digital signage solution combines both hardware and software to deploy digital display campaigns from anywhere at any time.
REMOTE SCHEDULING
Nixplay Signage's remote scheduling feature lets you easily manage, schedule, and update campaigns on multiple displays from your desktop or mobile devices.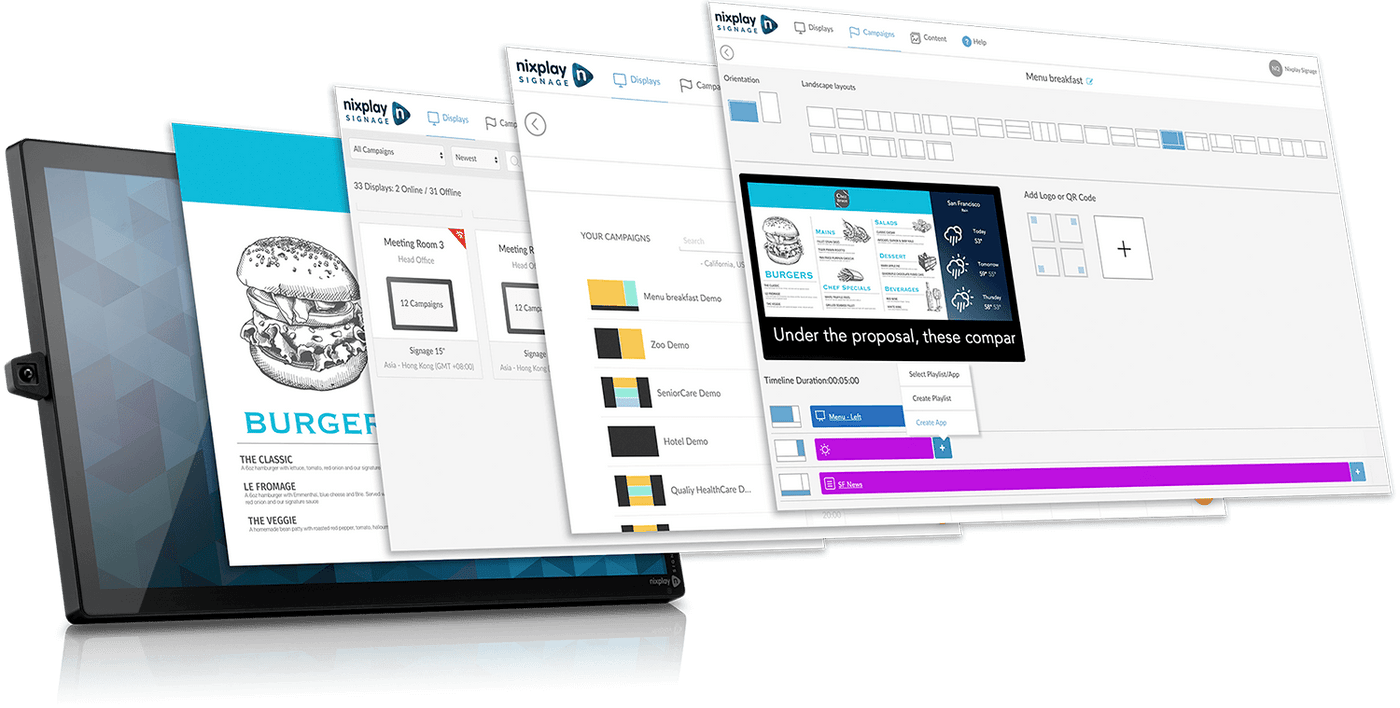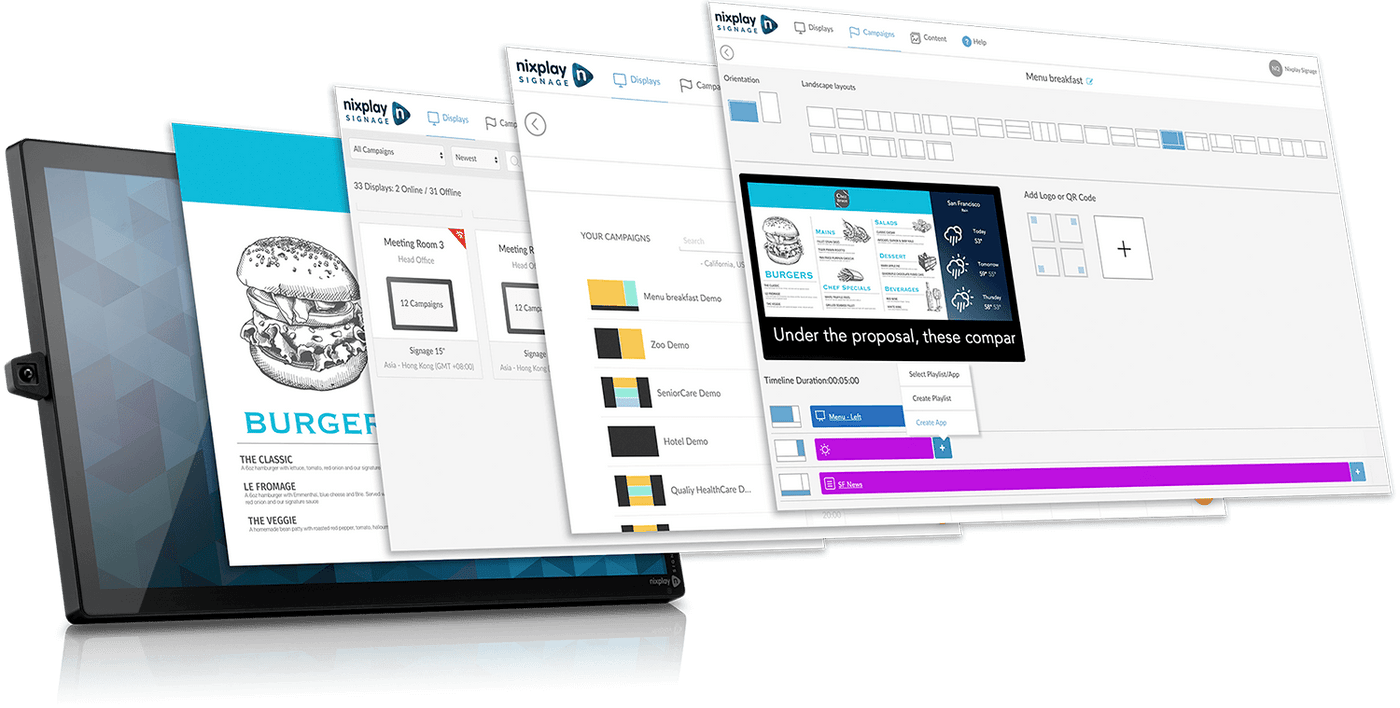 EASE OF USE
Our content management system's intuitive drag-and-drop interface simplifies campaign creation, scheduling, and publishing.
SCALABLE
Manage digital signage products ranging from a few displays at one location to multiple displays and players across the globe using our content management system.
Client Testimonial: Mellow Mushroom
Client Testimonial: Matt's Chicago Dog
Client Testimonial: Jimmy V's Sports Café