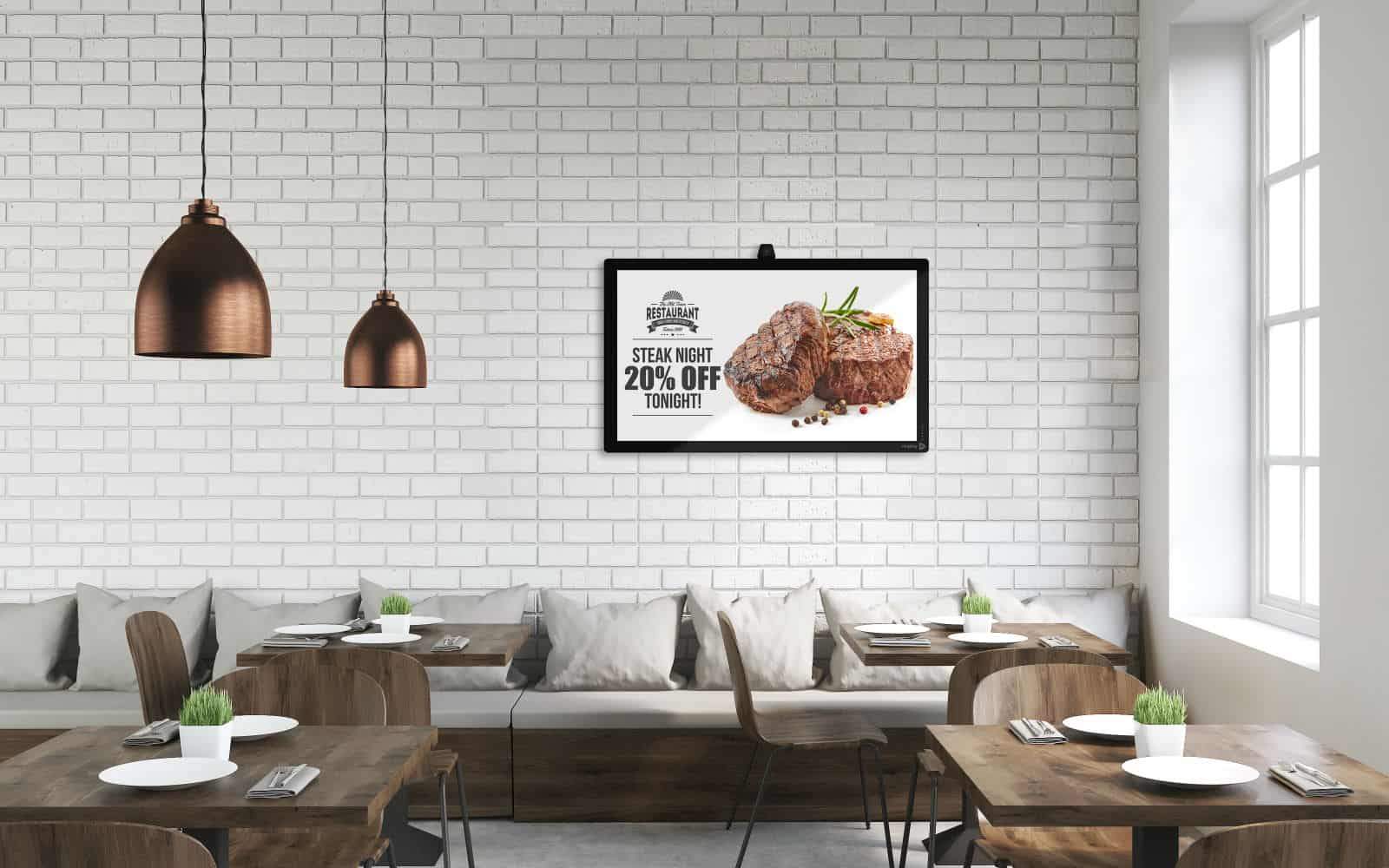 Content security is a critical part of digital signage that is quite often overlooked or disregarded. However, organizations can easily land in hot water if their content is accessed and stolen because of vulnerabilities in their digital signage network.
While picking your digital signage management hardware and software, your company should consider the security efforts and practices your digital signage supplier can provide.
Imagine what would happen if a hacker chooses to hijack your digital signage display. This can cause severe damage to your business' reputation, especially if the attacker has malicious intent.
So, how can you make your digital signage content hacker-proof?
Digital signage content security can be divided into three levels: the physical level, the operating system level, and the software level. If you secure all three levels, then you can rest assured knowing the content of your digital signage is secure.
Limit Physical Access
Displays locate in public places don't require a high-level hacker to change the content. It's easy to approach the screen, unplug the player, and modify or delete the displayed images or slideshows.
The simplest thing you can do to strengthen your content security is to confine physical access to your digital signage system. Ensure your displays are securely affixed to the wall or stand, and that it's hard to tamper with its screws and bolts. If you are using a media player for your digital signage, keep it secured and out of sight.
You should also safeguard your PC ports and connections. Indecipherable passwords also help secure your software system.
Better yet, invest in a digital signage solution with integrated software and hardware to minimize security breaches. Nixplay Signage lets you upload your content to a secure cloud, eliminating the need for bulky media players, CDs, or flash drives. Simply create a playlist of your content and send it to your display via Wi-Fi.
Protect Your Operating System
Once you have safeguarded all physical access points to your digital signage, the next step is to secure possible loopholes or backdoors into your system. You have to ensure that tampering with your system would not be simple for hackers. Fortunately, you can do that with a couple of basic, effective measures.
First, secure your operating system so it only runs the programs your display requires. Removing unnecessary software gives potential attackers fewer entry points, decreases loading times, and minimizes unnecessary software upkeep.
You should also block pointless network services and software that don't require open inbound ports. Installing a firewall can help block potentially malicious inbound traffic. Ensuring all your programs are up-to-date also minimizes harmful bugs and software errors.
Safeguard Your Digital Signage Software
To wrap things up, make sure the software you use for your digital signage is secure. As this is the operational center of your display that oversees playback and reporting, the information here can be intercepted by attackers as it goes over the network.
Minimizing third party access to your display's software greatly contributes to security. This preventive measure can be done by investing in digital signage with integrated hardware and software, such as Nixplay Signage.
Try Nixplay Signage now to see the difference. Get in touch today for a free trial. For international inquiries, contact us here.