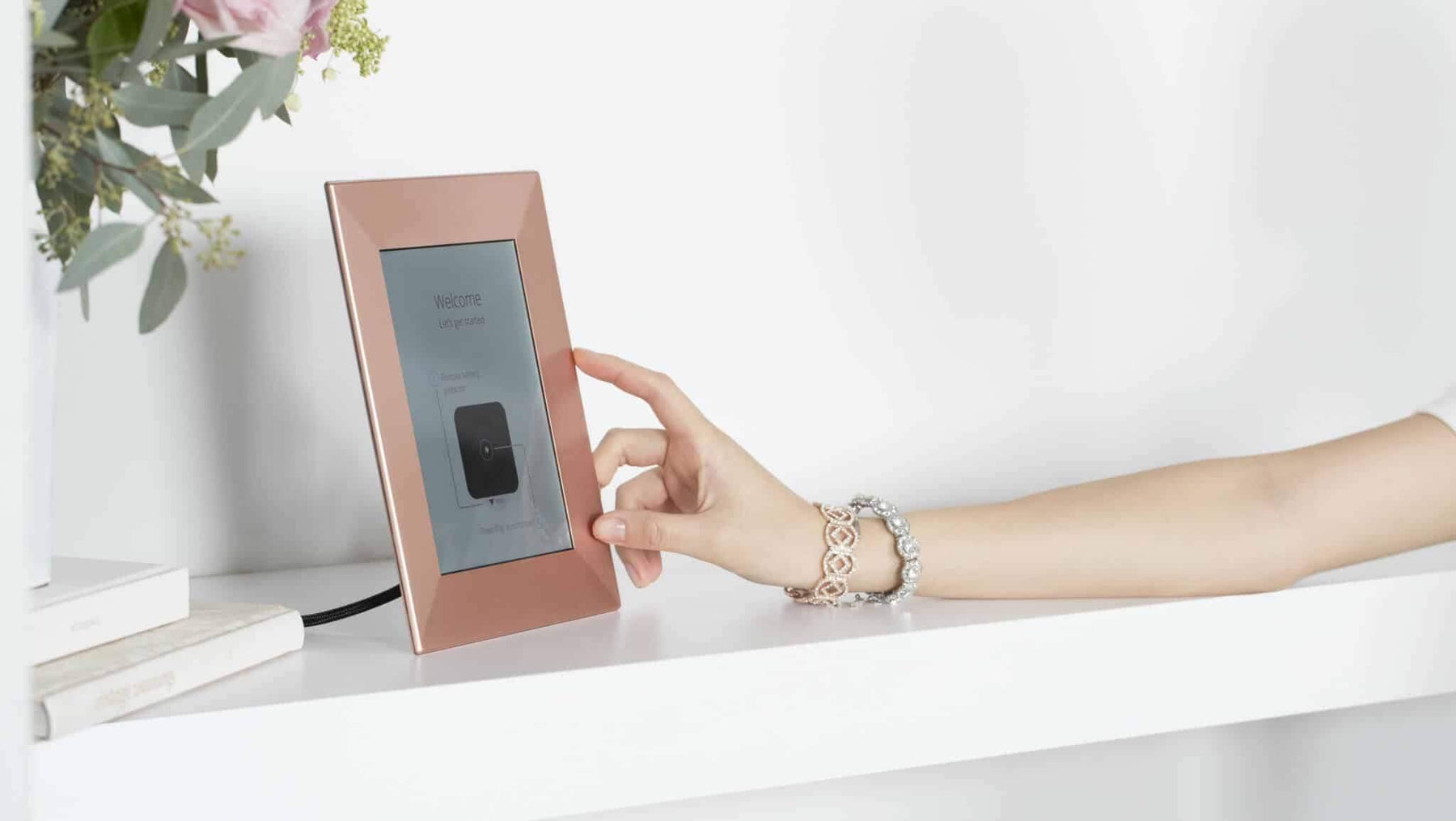 A digital photo frame is one of those things that you don't think to buy for yourself but, once you have one, can be life-changing.
That was how Vanessa Freeman, an anchor of post-cable news, media, and entertainment company Cheddar, described how she felt when she received a Nixplay Wi-Fi Cloud Frame as a gift.
Vanessa, together with her co-anchor Baker Machado, had interviewed Mark Palfreeman, the CEO of Nixplay parent company Creedon Technologies, about how Nixplay is transforming the way people share and display their photos. Read on for some of Mark's insights on content aggregation, content security, and the future of Wi-Fi connected hardware.
On Nixplay's Mission:
Mark Palfreeman: "What we do is we aggregate your content from different places like Instagram, Facebook, Google Photos, etc., seamlessly deliver them to your frame, and you can control it from your mobile phone. So our use case is really bringing families together [who are] separated by distance.
On Nixplay's Compatibility with Amazon Alexa:
Mark Palfreeman: "if you have an Alexa device or anything that is Alexa-compatible, you can simply speak to it and give the frame a command...If you've got an Echo Dot in your house or any other Alexa device, you speak to it and you say, for example, 'Alexa, tell my frame to show me my holiday playlist,' and that's what will happen. So it's very simple."
On Nixplay Joining the Google Photos Partner Program:
Mark Palfreeman: "Since we've integrated with Google Photos, we've seen a twofold increase with our Google Photos users. So all you do is, say, for example, you have a smart album on Google Photos of a certain person or a place or an event like a holiday, and it automatically uploads all the photos associated with that album on the frame. So it's fully automated off the bat, you never have to touch anything again. It just keeps pushing and updating."
On Cloud Security:
Mark Palfreeman: "We do everything encrypted. That means there are no gaps in our service, so we're accountable for everything. It's a fully encrypted service based on the device and the cloud. It's no different from what you'd expect from a bank."
On the Future of Wi-Fi Connected Hardware:
Mark Palfreeman: "I think that the big thing that people are going to be surprised to hear is that Google is going to overtake Amazon eventually. They're very strong in the business area, and they're strong in channels outside of the US and the UK. And Apple is going to grow soon and I think that eventually, their unique selling point, their ability to provide fantastic service to their customers, will play out. Sure, they're not going to catch up with Amazon, but they will become increasingly relevant. And the different ecosystems that Google, Amazon, Apple, etc. are going to deliver will provide fantastic opportunities for specialist single-product companies that has content-specific services to customers, such as Nixplay. So that's going to be a big one."