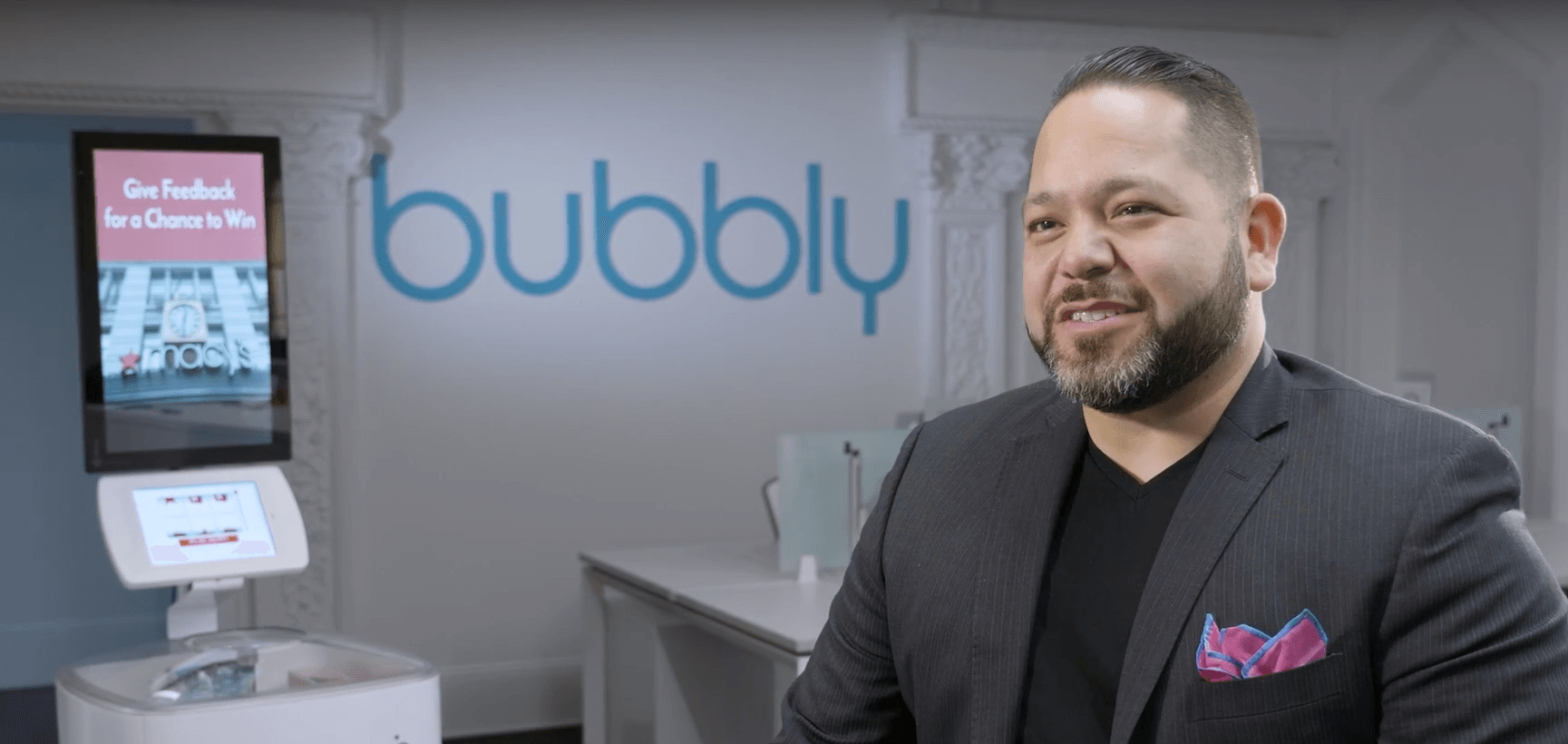 Bubbly was looking for a simple way to draw customers' attention in-store and collect customer feedback. Empowered by Nixplay Signage, Bubbly is now able to deploy their content to customers easily with Nixplay Signage's easy-to-use software. The duo is now ready to help other businesses convert visitors into profitable customers.
Bubbly was conceived out of knowing that over 60 percent of people who walk into a retail environment leave without engaging. Bubbly gives retailers a unique way to engage with their customers with a hybrid pod and digital kiosk.
Using a Nixplay Signage display as an attention screen, customers are encouraged to engage with the pod, leave their contact details, and be instantly rewarded. Rewards could be in the form of coupons or even an incentive gift, which the Bubbly pod can automatically dispense.
"Our relationship with Nixplay Signage is fantastic; they are a team that is really supportive of our goals and our objectives," says Carlos Rodriguez, CMO for Bubbly."With Nixplay Signage as a partner, we're able to use their attention screens to draw in and grab the customer's attention over to the Bubbly pod."
"Bringing innovation to the retail space has been an exciting joint venture between Bubbly and Nixplay Signage," Carlos continues. "It's not only cost-efficient, but their platform is very easy to use. We can use their software to help manage our ad campaigns so we can schedule content to appear at different times of the day and update that content in real time."
Try Nixplay Signage now to start seeing the difference. Get in touch today for a free trial. For international inquiries, email us here.
This article originally appeared in the May 2018 Audiovisual special of CIOReview. Read the whole story here.