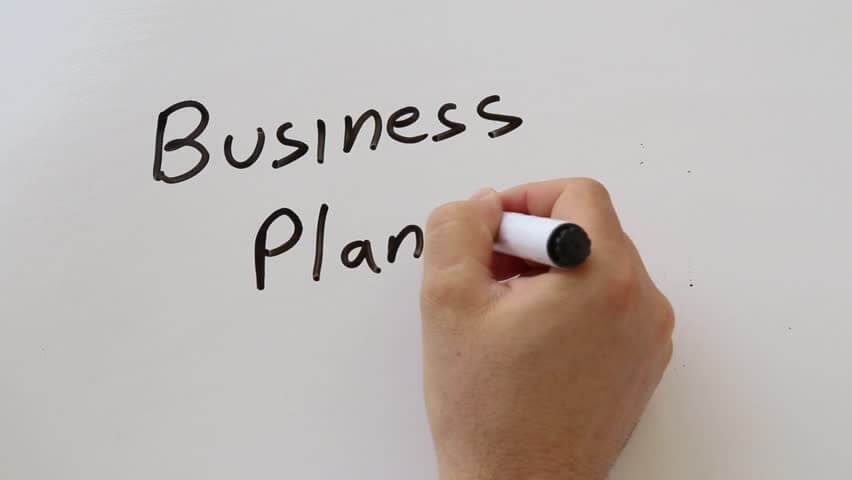 As the confetti of the 2018 New Year celebrations gets cleared, resolutions are made, while reflecting on past lessons. Crucially for businesses, this means preparing forecasts and business plans for the financial year. Yet businesses of all sizes and industries are constantly playing catch-up, dictated by both technology and the ever-growing consumer demands.
Senior business decision makers face tough questions from merging businesses or expanding them, following the customer or trying to get them to follow you, among other factors make planning for the new financial year that much more important. Savvy business owners need to understand such trends as Henry Mintzberg, a Canadian academic and author on business and leadership said:
"The real challenge in crafting strategy lies in detecting subtle discontinuities that may undermine a business in the future. And for that, there is no technique, no program, just a sharp mind in touch with the situation."
This thought is amplified with the advent of new tools and technologies. By conducting research and speaking to experts and thought leaders, we will help guide you to a profitable 2018.
The Consumer
Whilst consumers have always been at the forefront of business success, they may have not always driven an enterprise – the consumer had to revolve around a brand's service. However, one consequence of the growth in new technologies is the consumer has more options with easy real-time convenience. As a result, senior leaders are forced to personalize services for consumers with the success of any business forecast being dependent on it.
This personalized consumer experience stems from consumer desires to drive the whole process on their terms. The old model of enterprises sending out promotions for services is becoming increasingly ineffective, particularly for millennials. The challenge for businesses is to figure out how to appeal to their touchpoints, where they are most inspired, and subtly guide them through that journey. For a single brand, especially a small-to-medium sized business (SME), it's necessary to create partnerships with appropriate platforms such as social media.
Beyond the background research, one key method for realizing success lies in the seamless integration of both e-commerce and in-store purchasing. A 2016 global influence study commissioned by Deloitte found that 76% of consumers would first browse the website that they're interested in and 96% did some form of research online. With that in mind, retailers need to make it one overall experience, merging both worlds while maintaining high quality in brand integrity and consistency.
Digital signboards, for example, is one solution, whether it's a potential buyer wanting to try on a shirt that they had chosen online or display recommendations based on any big data of a user's browsing and purchasing histories. Such an approach allows for a business to connect with their consumers through both a personalization of product recommendations to facilitating an ecosystem.
Even though technology is at the forefront of the new customer experience, the most successful businesses combine it with other key strategies to bolster growth.
Real-time responses are what the consumer of the future will demand. The benefits of such a move would reflect well on businesses, planning and resource allocation. Whilst there have been reports that digital disruptors will make a workforce obsolete, such a "doomsday" scenario will never happen.
These disruptors can be viewed as aides for day-to-day operations. One example is the use of chatbots using artificial intelligence (AI), where they can serve as both a tool for gathering customer data, building a database that has value to any business, regardless of industry to engaging with the consumer on a platform like Facebook, asking questions and gathering sales data to more effectively sell the product or service.
At the same time, they can be programmed as the primary customer service tool.  These customer-centric technologies take a significant amount of time to successfully implement and whilst it may seem alien to some, it is necessary to start building up the infrastructure now or risk being left behind.
Shifting Business Models
While consumer behavior has an impact on your sales, fundamental business models will continue evolving in 2018.
It's not just digital platforms that present a challenge to your profit margins, other brands will also develop new lines of businesses, away from their more traditional product offerings. This will increasingly cause greater direct competition. For example, telecommunications providers are now offering digital entertainment services or an online bookstore becoming a global entertainment giant.
Knowing the market well and your competitors will give you a head start. Ample planning is needed to navigate such an unknown terrain, sometimes even exploring whether a partnership with these new disruptors would make sense, going as far as looking at M&As. Defining a focus and narrowing down product range can also help with developing loyal, long-term consumers. Quality over quantity often helps as well.
Generally, there is no given formula or business model to conform to so senior decision-makers would have to weigh the options in relation to market conditions. However, there are some quick fixes that would allow more cross-platform interaction and allow consumers to feel like they need more from your brand.
Digital signage can become a key tool to help your brand achieve this. From advertising special offers to QR codes that allow consumers to redeem vouchers, special products, and discounts. It could also be integrated with the product offerings in your digital store.
A range of different signage screen sizes can also help with specific tasks from bigger screens displaying big special offers to smaller signs by the cashier that can be more personalized to discounts and further offers that relate or are an extension of the products that your consumers have already purchased. This facilitates customer retention and goes far in helping your brand build up a solid base in the future.
Bricks-and-Mortar 2.0
Job losses and robotic workers are often described as being on limited lifespans with some post-apocalyptic descriptions in literature as if pitting businesses against the machines. However, whilst the trend of e-commerce is set to continue growing, bricks-and-mortar presence is still going to be crucial for the long term.
"The U.S. retail sector is overstored and out of step in an era of e-commerce," Goldman Sachs analyst Matthew Fassler wrote in a recent note to clients. "But retail is not dead; it is changing. How brick-and-mortar stores employ new technologies and new models may determine how they survive the relentless shift online."
Fassler added that in-store physical purchases will account for 70% of retail by 2022. Though down from the 85% that we're seeing today, that, by any standards is still a significant majority. Such numbers convey the importance of keeping, yet revamping the bricks-and-motor shopping experience. The findings serve as a reminder to business owners to not lose focus at a time where digitization is the trend of the day.
What exactly is this new look bricks-and-motor and why is it still important for most retailers to maintain this presence? The answer to this problem lies in using available in-store technology to manage costs and consumers while allowing the business owner to seamlessly manage the whole supply chain as well as the in-store tech architecture.
Practical uses range from having machines detect and manage traffic to digital signage that highlights sales and combines the digital infrastructure with the one on the ground through things such as QR codes for discounts or even an e-loyalty card system.
Thanks to new innovations, particularly artificial intelligence, the store of the future may already have a general picture of the consumer, their tastes and the type of product(s) that may entice them – depending on the scope of information available.
The fact that in-store retail will still be important doesn't signify business as usual or the retail approaches of yesteryear, as seen by the numbers of bankruptcies, particularly increasing in the last decade. It's a new world, where, as cheesy as it sounds, the strongest will survive.
Supply Chains
Importantly, businesses need to consider how shifting business models fit into their overall infrastructure and how it paves the way for an increase in sales. One of the biggest nightmares for enterprise owners is having a long chain with poor communication, jeopardizing both the quality of work and decreasing the overall efficiency, affecting KPIs. A Mckinsey survey, conducted at the start of this decade found that 68% of global executives saw an increase in supply chain risk over the last 5 years and, expecting this only to increase in the short-term.
The performance of a certain good or product line is important to factor in business plans. Having real-time data allows businesses to pinpoint trends, show competitor information and serves as a good reference point for employees across the chain during a business day. The unlikely vehicle for presenting this is digital signage.
Being centralized on an app, manufacturers, warehouses and service centers are able to get this data translated into real-time, canceling out any delays. Usability is heightened even more in these manufacturing centers where employees may not necessarily be based on computers. Crucially managers now have everything they need on hand in a dashboard, allowing them to make critical decisions instantly.
Initial studies have found that this visualization of data on signage facilitated an increase in productivity and output. Manufacturing Plant compiled a study that noted a 20% increase in manufacturing productivity as one example. In an era where every minute counts, this makes a substantial difference to any brand that is serious in conquering their markets.
Internal Communications
As business leaders try to keep up with a marathon of consumer needs, internal communication sometimes gets lost. Yet, this problem should not be ignored as employee performance is interconnected to business success – engaged employees are 300% more likely to exceed expectations according to a study by Watson Wyatt Work USA Study.
Employers often need quick measurable results. Although there has been a significant increase in effective HR tools, such as Workday, as well as digital task managers and remote communication tools, some company bosses are still struggling in filtering through their corporate message.
One tool that enterprise leaders have increasingly been paying attention to is digital signage. On the surface, it's often seen as an advertising board that's bulky and difficult to use. However, with updated technologies, signage can increasingly help you manage your workforce as well.
The versatility of digital signage allows businesses to improve internal messaging, recognize employees and show how their work is linked to a brand's strategy. The easy-to-update interface means that one could pre-upload templates and allow employees across departments to craft messages themselves.
This recognition and interactive interface engages employees to have a conversation and get recognized for their efforts. Such effective engagement and education on messaging internally pave the way a 46% increase in returns for shareholders over a period of 5 years. Furthermore, it allows you to display dashboards that can include total sales, units produced, that can act as a motivating factor for faster and more efficient work.
Whether you're starting out a new business or looking to restructure an existing establishment, compiling a good business plan puts profit in your pocket, helping your business not only to survive the coming financial year but thrive.
Nixplay Signage offers unique B2B solutions.  Get in touch today for a free demo, for details of our offerings or for any questions or inquiries. Try Nixplay Signage now to start seeing the difference.