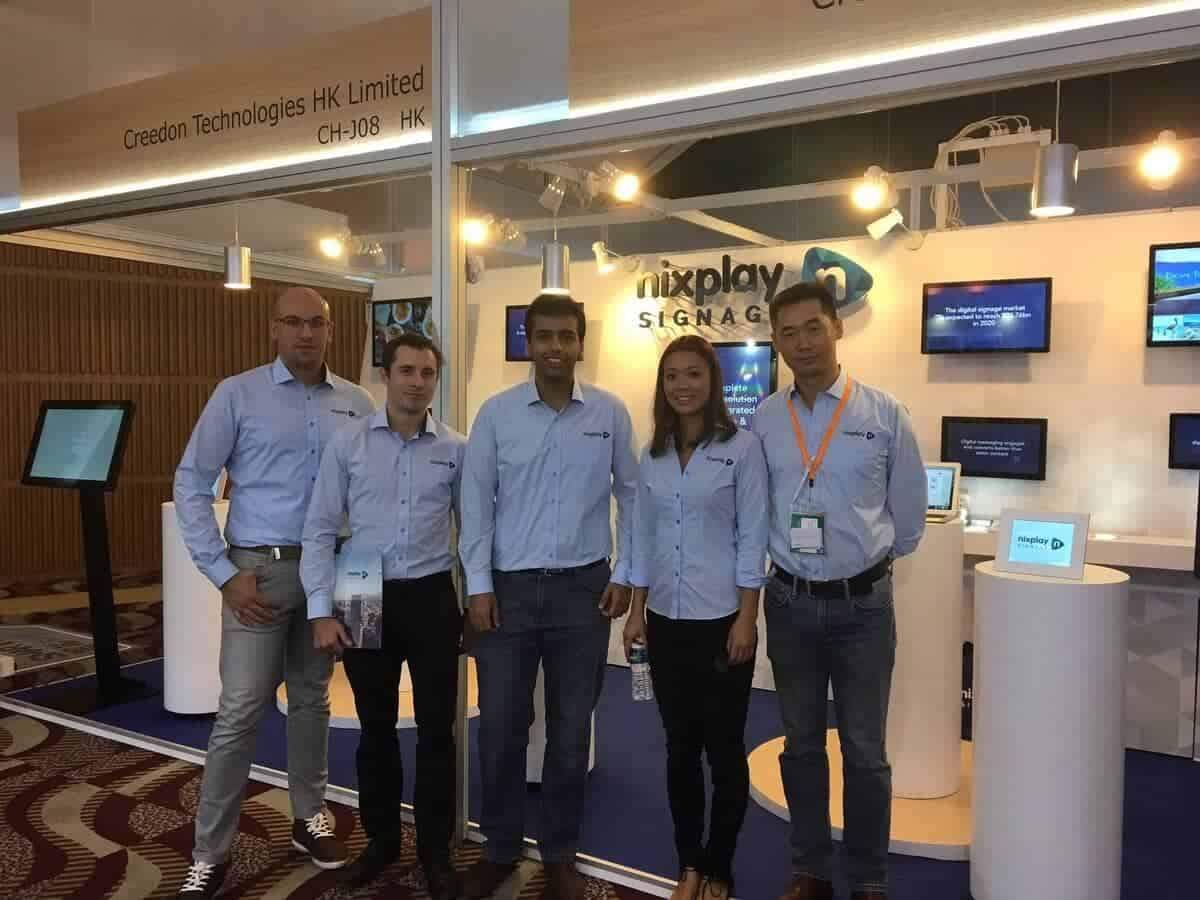 As the New Year approaches, large and small enterprises are reflecting on their annual results and focusing on strategic planning for the coming year. Trade shows and conferences are one area where businesses are increasingly engaging in because of the opportunities that enable enterprise decision-makers to activate and make crucial contacts that can lead to major deals. However, enterprise decision-makers need to consider if they are ready to engage before considering a physical presence at events or trade shows.
Walk around any convention floor and one would find a mix of prominent spaces where brands are splashing out substantial portions of their budgets to be visible with all sorts of incentives such as mobile tech centers allowing users to conduct digital deals, a mini golf setup, and to smaller booths that have brand logos and oftentimes printed brochures and other copy related to their businesses.
Engagement is crucial at any corporate event.
"A lot of the time, companies often go into events as brand ambassadors and all they think about is brand presence," said Andy Lam, a freelance game and graphics developer who attends a number of conferences in Singapore annually like the SEA Summit "Booths oftentimes don't add much, and I know a few who have a single object and brand visibility and presence, it can get a bit frustrating."
When asked, many business leaders, particularly those of small-to-medium sized enterprises are bemused when it comes to bringing in important foot traffic on convention floors. At the same time, people who organize conventions are themselves often struggling with the mammoth job of crowd management, making sure everything starts on time, and the right people are in the correct location.
Traditionally, most sponsors and organizers turned to either increased manpower, signboards and leaflets to make things run smoother and maximize the value of their booths. Yet, both were stopgap measures that never fully solved the problem for either side. Such issues, combined with the explosion of new technologies have pushed organizers and sponsors to look for solutions, with many turning to digital signage. As digital signage technology becomes more sophisticated, it has a wide potential that could make a difference for brands of all sizes.
A Navigational Tool
Thousands of people, dozens of rooms, and one venue is the sobering scenario that many organizers face. In the past, many would have had billboards, information stands or paper signs. Due to the low visibility and engagement, it still caused problems ranging from lost delegates wondering the halls whilst creating unnecessary congestion to a large group of people huddled in front of an information board.
Digital signage has contributed significantly to alleviate such issues for organizers that employ it. The technology can be implemented by the door of each conference hall with the details of the event and speakers. It can clearly denote time and even show a brief schedule, especially if the screen can be split into sections that some, like Nixplay Signage, help deploy.
The signage is also much easier to update in real-time, so one can easily reschedule if an event runs overtime or if there is a change in the speaker lineup. Any live streams and announcements can also run on signage, where the technology permits. This opportunity paves the way for attendees to sync their phones with the latest schedule through the use of QR codes or integration on their mobile devices. Signage can also play the role of digital information booths where users can find maps and other direction-based information.
Advertising and Brand Exposure
While trade show organizers integrate and digitize their systems, sponsors are also starting to reap the benefits of digital signage. Like the sponsors, organizers can also get advertising value from digital signage. Having screens at the main entrances, coffee lounges, booths, and meeting spaces make it prime real estate for advertising.
Different sizes for varying customer engagement strategies.
Brands can buy or negotiate for ad placements, that are either dynamic and include video. Such prominent placements can also encourage event organizers to promote in-house events through live cams, highlight clips, and more. If event partners have booths, they could bring in screens to showcase their products or services.
Potential target audiences have more freedom to engage with the advertising if sponsors want to direct attention to both products and services through QR codes. For the more creative marketers, there is the possibility of showcasing something lighter such as entertaining memes or viral video clips.
Social Media Engagement
There was a time where attending an event or trade show was somewhat monotonous. While industry experts may have discussed important issues, it was a one-way process. The debate was limited to a few questions and did not spread beyond the venue.
Digital signage is changing the flow of the conversation and creating attendee engagement through social media. Large Twitter walls, for example, are a tool that some organizers have either used or considered. It allows brands to engage more comprehensively with people who may not be physically present at the venue.
Other platforms such as Instagram allow for a similar visual presentation. Disruptive digital technology can also work in favor of an enterprise's corporate perception. Companies such as PwC use social media walls to enhance its image as a smart consulting brand that understands the market.
From an organizers perspective, it primarily brings the discussion to life, connecting to attendees, especially if they're targeting millennials. These walls create a discussion by people posting, debating and engaging with instant posts as the conference session progresses. It can also act as a feedback platform for the folks that run the event, where any issues can be resolved before they become more of a problem. For organizers, it extends the shelf-life of the discussion and can be consolidated into long-term marketing campaigns that drive the conversation until the next event.
Event Information & Amplification
Users can get additional event information using digital signs across strategic locations. These could be key background information on a certain topic of the panel or some keynotes from a discussion. This can be of importance for events seeing as attendees often use it as the perfect learning opportunity. Where there is oversubscription, content can be also amplified on the screens, so visitors do not miss out. Checklists and leader-boards are also valuable tools that organizers can implement if appropriate.
Digital signage is bringing positive change to events, trade shows and conferences across industries. With the ever-growing demands of consumers, which are often bombarded with an encyclopedia of information, and an increase in competition and greater demands from event organizers, digital signage is of significant value. As technology advances with more diverse functionality, signage is set to become a crucial tool for any future event.
Organizers and sponsors alike would also need to be aware of the signage their choosing and whether it is appropriate in both functionality and size. Some digital signage brands such as Nixplay Signage are a perfect fit, due to the ability to control an ecosystem of multiple signage displays through one desktop or mobile device, anywhere and at any time – making it a particularly attractive offer. With brands such as Nixplay Signage leading the pack, offering a greater array of sizes, the future is full of possibilities.