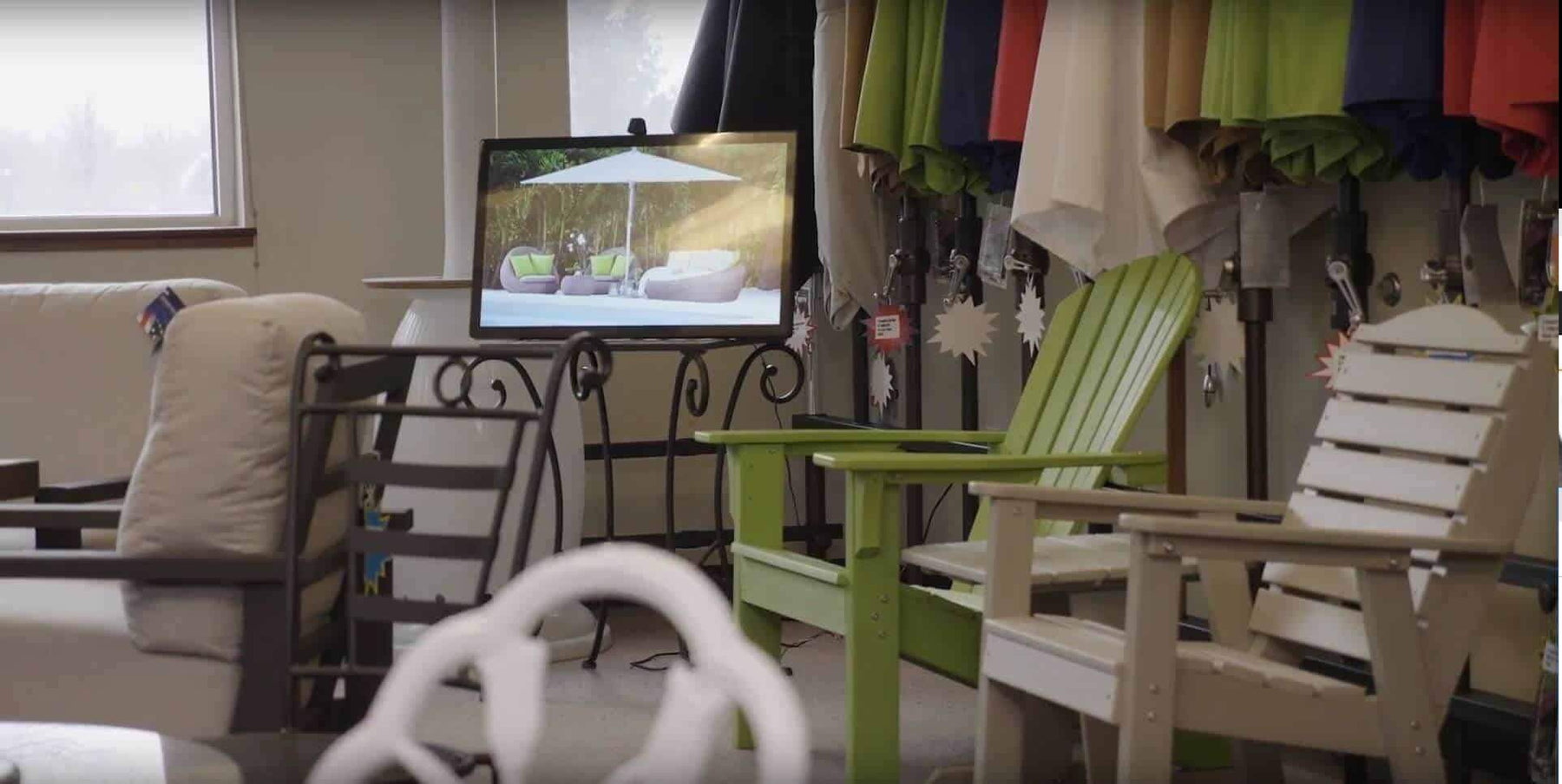 When retail space is limited, digital signage can be an ideal solution for displaying more of your product lineup to potential customers. This was the case with Courtyard Elegance, a retail store in Eagle, Idaho specializing in outdoor furniture.
Randal Ebbs, who owns Courtyard Elegance, invested in digital signage in order to maximize his showroom's space.
"When I opened the store, I knew that I needed digital signage. Primarily, I would be the only sales staff to start off with, and wandering customers may need help from digital displays," says Randall.
"Space is a consideration, too. Instead of having a 10,000-square-foot showroom, I have just 1,600 square feet. I have to utilize my space very well. That's where I take the Nixplay Signage screen: I put the catalog on it, and it helps me help the customer."
As it turns out, Nixplay Signage was exactly what Randal needed for Courtyard Elegance.
"The Nixplay Signage displays have a motion sensor, which turns the display on when the customer comes in full view of the display. This means that the customer's attention is immediately captured—even without a salesperson nearby," says Randal.
"Nixplay Signage is great to work with. They've developed a great platform, which just keeps getting better and better. It does everything I want it to do. It does more than I need it to do. It's the platform of choice for me."
Watch this video to learn more about how Randal used Nixplay Signage for Courtyard Elegance:
Contact Us to Get Started!
This is an excerpt from Nixplay Signage's feature in the May 2018 audiovisual special of CIOReview. Read the whole article here.