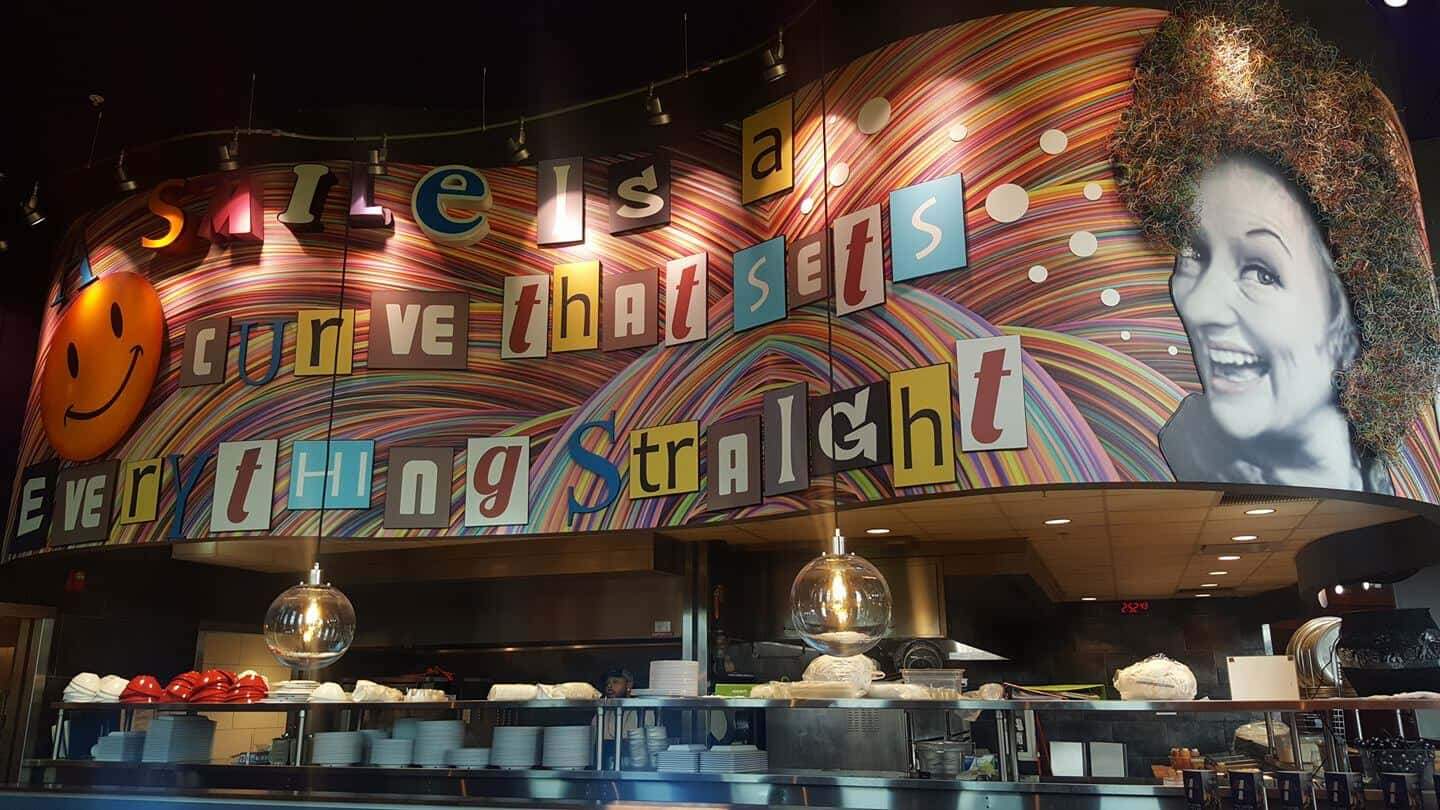 While Mellow Mushroom is a famous chain restaurant with several branches across the United States, the Lima branch is the only one with '70s-themed interiors.
"I think it was something that Lima needed, to give people a different dining experience," owner Norman Moser says about his decision to open his uniquely groovy pizzeria.
A Nixplay Signage display in the Mellow Mushroom branch in Lima, Ohio
Another thing that sets the Lima branch apart is its
Nixplay Signage
displays, which Moser installed after seeing an opportunity to engage with his customers better.
"We focused on Nixplay because of the simplicity, of how easy it is to set their equipment up," he says. "It's so easy, a caveman could do it."
"My favorite story is when I was putting the Nixplay sign in the bar, and I just uploaded a picture of the 'Kentucky Sunrise' drink that we offer. The customer sitting directly to my left saw it and immediately ordered one, and he had two more after that. So within 5 minutes, I had evidence that the Nixplay sign was working wonders."
Discover Mellow Mushroom's story below.
Digital signage is a great investment for restaurant owners. It's an all-in-one marketing solution that lets you promote your specials and promos easily and effortlessly, saving you time and money in the long run, as Mellow Mushroom can attest. Try Nixplay Signage now to start seeing the difference. Get in touch today for a free demo, for details of our offerings, or for any questions or inquiries. We're also available for international customers.