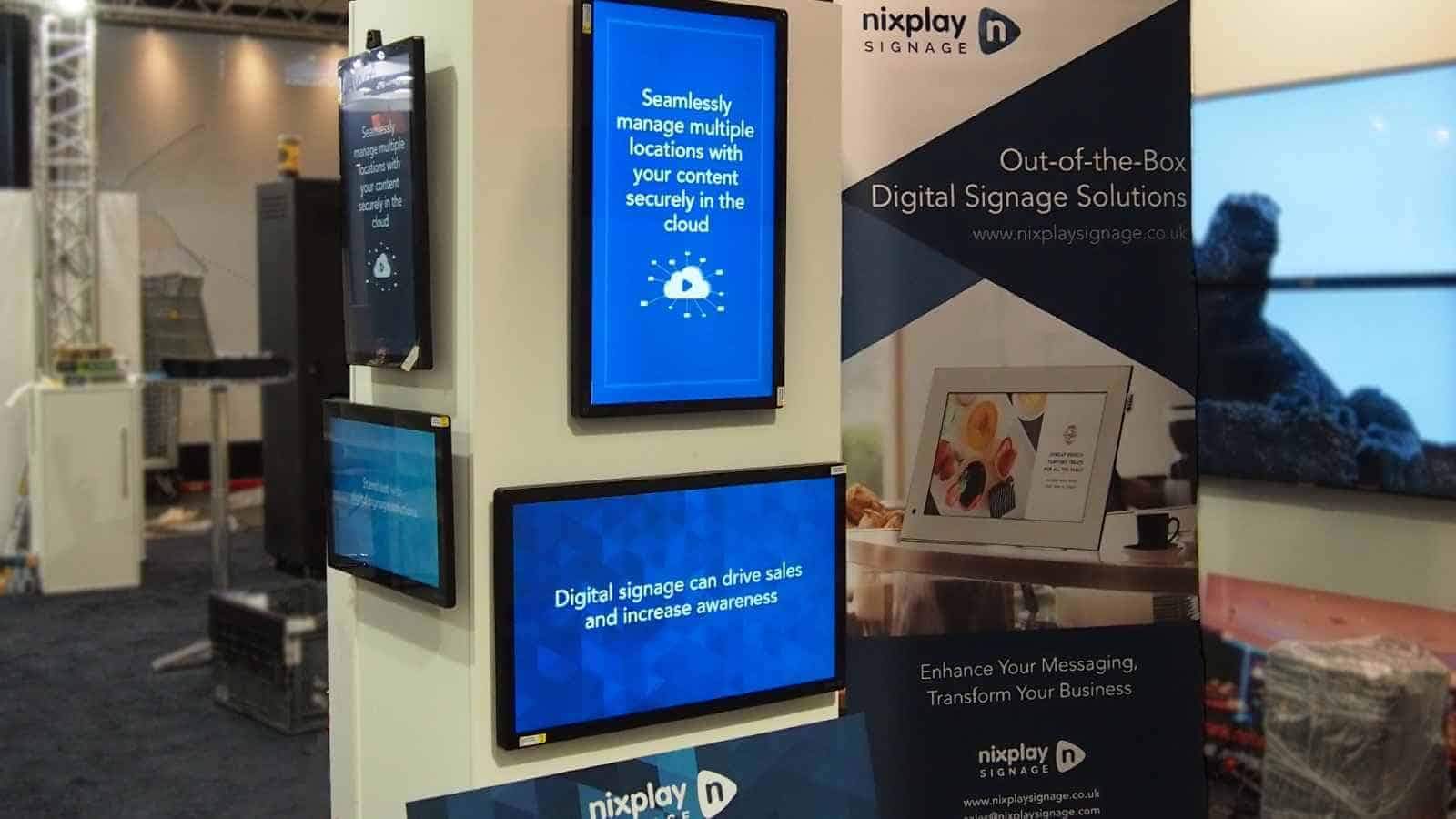 Nixplay Signage cemented its position as a formidable contender in the digital signage industry at Integrated Systems Europe (ISE) 2019, the world's largest exhibition for audiovisual and systems integration, held on February 5 to 8 in Amsterdam, Netherlands.
This marked Nixplay Signage's first time to exhibit at ISE, occupying booth 1Q-120 in the AV EMEA area alongside other notable brands in the industry.
It was a successful endeavor that greatly boosted Nixplay Signage's profile, generating a surge of interest in the brand's signature out-of-the-box digital signage systems. With its stunningly clear HD displays that can be used straight out of the box, the digital signage brand easily stood out in the crowded trade show hall.
Nixplay Signage was located at Booth 1Q-120 with AV EMEA.
With digital signage becoming a US$7-billion industry in Europe, the Middle East, and Africa and global sales of commercial displays shooting up 21 percent in 2018, Nixplay Signage's debut participation at ISE 2019 could not have come at a better time.
"ISE 2019 resulted in great traffic and interest in our signage from both distributors and system integration partners from all over the world," said Sophia Avery, Nixplay Signage's Head of Global Sales, after the show. "We're currently answering lots of follow-up inquiries, and are negotiating with distribution and system integration partners to launch our reseller channels."
"The positive response we got was fantastic, with many visitors to our stand really impressed by just how easy Nixplay Signage is to use," added Denise Kehoe, Nixplay Signage's Senior Sales Manager.
Sophia Avery, Nixplay Signage Head of Global Sales, with Denise Kehoe, Nixplay Signage Senior Sales Manager
Other highlights of ISE 2019 include the Digital Signage Summit, which explored how digital signage and retail technology enable retailers, brands, and corporate customers to offer digital experiences; the day-long Hospitality Tech Summit that featured sessions and discussions on the latest trends in the hospitality industry; and the Enterprise AV Integrated Experience Conference, which explored how technology can help boost productivity in the workplace.
Visit the ISE 2019 website for more information.
If you'd like a trial of Nixplay Signage, get in touch with the Nixplay team today! For international inquiries, contact us here.