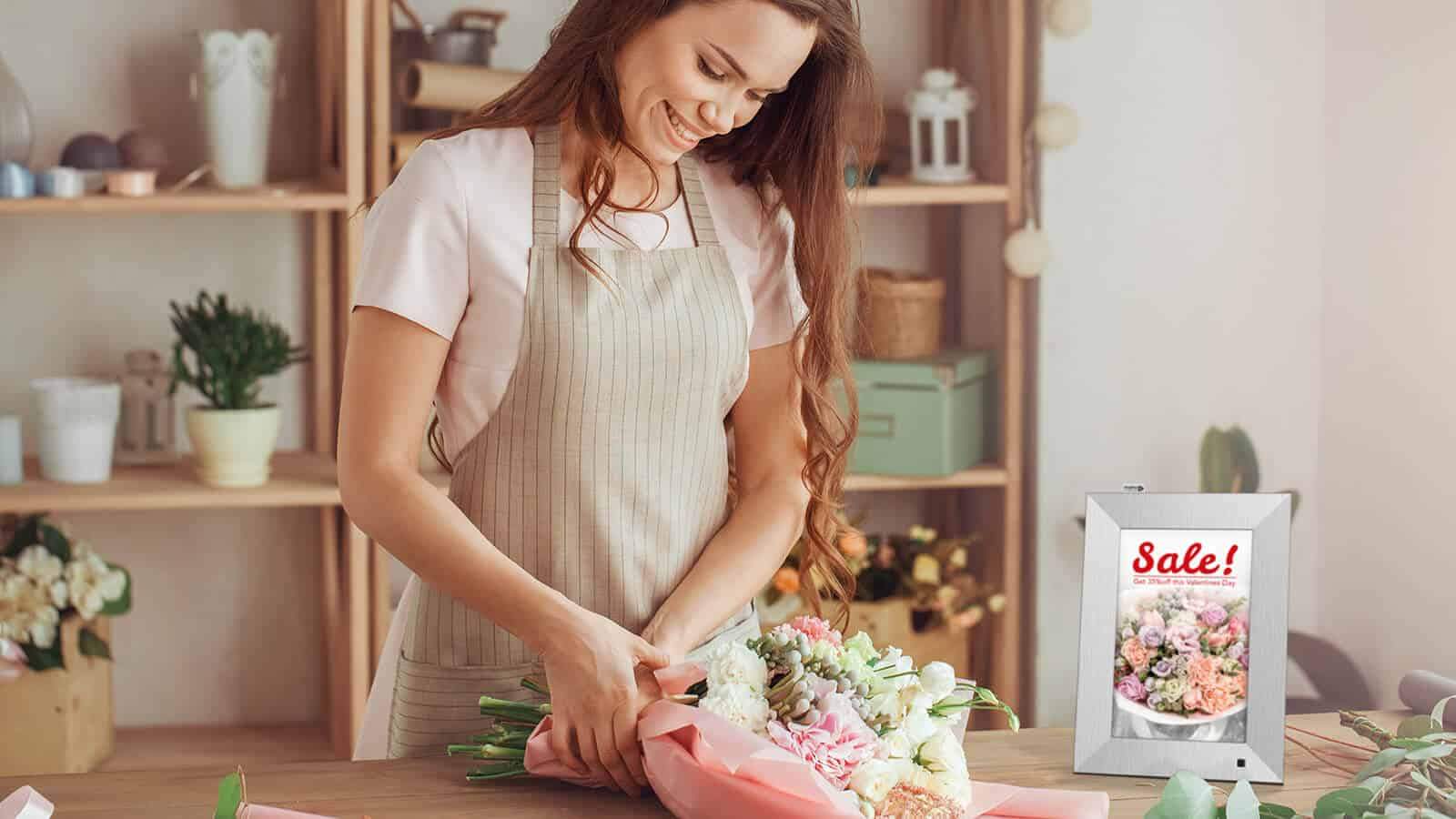 This Valentine's Day, don't just show your love to your significant others. Make sure to woo your retail customers as well with romantic signage specially designed to grab their attention.
To achieve this, make it a point to be always tuned in to your target market's wishes. For retailers, a foolproof way to get customer traffic is to market your products as a Valentine's Day gift. The key is to communicate that your product is not just a run-of-the-mill Valentine's Day present, but THE Perfect Gift. Here are some novel ways to do it.
Sweeten the Deal.
Who doesn't love freebies? Let's face it: few words can draw a crowd as "free" can. It's a human trait you can (and should) definitely exploit, especially on a consumer-driven holiday like Valentine's Day. Entice your customers by giving them sweet treats, like some candy or chocolate, with a minimum purchase.
Run a Special Promotion.
Take advantage of Valentine's Day hype by running a sale and advertising it on all your marketing channels. Ramp up engagement by personalizing the content your customers will receive—make sure your marketing emails bear the recipients' names or, if you have more budget, run a program on Facebook that can let the user make personalized memes or send romantic notes to people they love. You can also give customers a special QR code which they can scan to enjoy special discounts or treats. Few things are more enticing than the prospect of an offer that only a few can enjoy.
Bundle Your Products.
More isn't always merrier—but on Valentine's Day, it surely is. Get your customers to buy more by offering bigger discounts for more items. Case in point: Take advantage of Nixplay's Valentine's Day sale to get big discounts on the Nixplay Iris—up to 25 percent off when you buy three frames, only until February 14!
Make Your Digital Signage on Point.
For retailers with brick-and-mortar stores, digital signage is a great investment that will yield massive returns all year round. If you're thinking of getting a digital signage system for your establishment, there's no better time to take the plunge than now. You can use digital signage not just on Valentine's Day, but for your succeeding campaigns as well.
Nixplay Signage is a great option for your digital signage needs. Its easy plug-and-play setup, coupled with its integrated software and hardware solution, makes installation a total breeze. The best part? You can control what's shown on your Nixplay Signage displays wherever in the world you may be.
Try Nixplay Signage now to start seeing the difference. Get in touch today for a free demo, for details of our offerings, or for any questions or inquiries. For international inquiries, contact us here.